Board Chair, Urban Affairs Association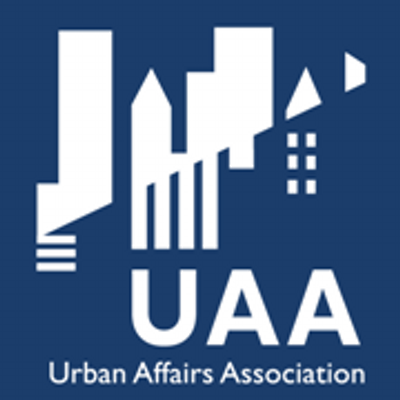 Since 2015, I have been a member of the Governing Board at the Urban Affairs Association. In 2018, I was elected to my first term as Board Chair.  In 2019, I was re-elected and will complete my two terms as Board Chair at the 50th Anniversary of the Annual Meeting of the Urban Affairs Association. During my term as Board Chair, we developed an Honor Society, a new journal titled, Race, Ethnicity and the City, and kick-started the Associations first fundraising campaign to support students and junior faculty.  I encourage you to learn more about the Urban Affairs Association. [Urban Affairs Association]
Planners 2040: A Facebook Discussion Group
I am one of the founders and administrators of Planners 2040, a Facebook discussion group with 2,175 members who are planning academics and practitioners across the globe.  This group is focused on the scholarship and teaching of city and regional planning and engaged dialogue on topics of interest in academia. The discussion group is committed to open, inclusive, welcoming, and respectful dialogue among diverse professionals. To join the conversation, become a member of Planners 2040. [Planners 2040]
Hurricane Matthew Disaster Recovery and Resilience Initiative
After Hurricane Matthew hit North Carolina in 2016, I became heavily involved in post-disaster recovery efforts of the most vulnerable North Carolina communities. I became deeply involved in developing an affordable housing strategy for Eastern North Carolina. My students and I engaged in two design charrettes.  The first was a collaboration between UNC and NC State faculty and students and was a 10-day design workshop to develop designs for communities living with the new realities of repeated flooding.  The second was a design workshop in the town of Princeville, North Carolina, the first freed slave community in the U.S.  Princeville experiences repeated flooding due to storms and residents are considering their future.
To learn more about the Hurricane Matthew Disaster Recovery and Resilience Initiative, go here:  https://coastalresiliencecenter.unc.edu/crc-projects/hurricane-matthew-recovery/
https://coastalresiliencecenter.unc.edu/2017/08/initiative-addresses-community-needs-post-matthew/
Affordable Housing Task Force — North Carolina American Planning Association

I am a member of the Affordable Housing Task Force launched by the American Planning Association-NC.  The mission of the task force is to developed a clearinghouse of information and case studies to assist planners, elected officials, and other housing advocates to expand affordable housing in NC.
Learn more at [APA-NC]
Board Member, Marian Cheek Jackson Center
I've always admired the dedicated work of the staff of the Jackson Center and when I was asked to become a board member, I said absolutely! The Jackson Center is dedicated to preserving the future of historically Black neighborhoods in Chapel Hill, NC.  Here is a little bit about the center.
Our primary aim is to listen well:  to hear and to carry forward histories shaped by abiding values and visions for vibrant community.   We want to make sure that the histories of everyday, courageous and faithful leadership that we are privileged to hear—and to hold in the Jackson Center Oral History Trust–make a difference in our communities now and for generations to come.  This is the work of legacy-making.  It is multi-generational, community-first work.   Learn more about the important work of the Jackson Center. [Jackson Center]
Faculty Women's Interest Group, Association for Collegiate Schools of Planning
In 2015, I was elected the President of the Faculty Women's Interest Group at the Association for Collegiate Schools of Planning (ACSP).  In this role, I work to advance the status of women in the urban planning academy.  I finished up my term as President in 2017, however, I continue to be actively involved with the group. I recently finished a survey of planning faculty to assess the climate within the planning academy across racial, ethnic, and gender groups.  This study will be published by the Association for Collegiate Schools of Planning.  Learn more about the Faculty Women's Interest Group at ACSP. [Faculty Women's Interest Group]